Learn the fundamentals of Entrepreneurship
Course Includes
This course will help realize your Blockchain Entrepreneurship dream.
Instructor-led Virtual Classroom
Live Stream Class Recordings
14 Days Training + 16 Hours Coursework
Lifetime Content Access
Self-Rating Questionnaire
Scoring and Correction Factor Sheet
Business Plan Template
Certificate on Public Blockchain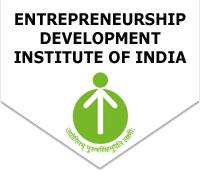 ABOUT
Certified Blockchain Start-up Programme is a collaborative online training program organized by Kerala Blockchain Academy, (an initiative of Govt. of Kerala under the Indian Institute of Information Technology and Management, Kerala – IIITMK) with Entrepreneurship Development Institute of India (EDII), Ahmedabad. The prime focus is to equip startups and individuals with the requisite knowledge, skills and attitude to deal effectively with the issues, opportunities and challenges of entrepreneurship and set a formula for building successful startups in the sector of Blockchain technology. The course is open to individuals, aspiring and existing entrepreneurs and students who wish to establish their own blockchain startups or business.

The program covers lessons on key areas of starting up, basic principles and patterns, business canvas exercises, valuable entrepreneurial concepts over blockchain-focused projects, and the development of business essential deliverables. Students can experience a sampling of the ideas and techniques explored in various Blockchain Start-ups via lecture notes, handouts, use-cases, and more.
WHO IS IT FOR
Any individual dreaming of a successful entrepreneurship career. Industrialists who are interested in the potential impact of blockchain. Entrepreneurs dreaming bigger innovation within the blockchain space. Entrepreneurs looking to boost their existing business models with the power of blockchain. Tech enthusiasts interested in the latest developments in blockchain.
WHAT YOU'LL LEARN
Skills to develop great ideas and build your own blockchain business.
Identification of entrepreneurial opportunities and strengthening potentials.
Improvisation of strategic decision-making, and build innovative business models.
Key deliverables like idea generation, company formation, finance, marketing, and acquisitions.
Identification of value proposition that sets you apart from the competition.

Blockchain accelerator that incubates startups.Offering lifetime opportunity to connect with investors, marketers, token advisors, and ecosystem partners. Read more.

Open source blockchain infrastructure helping to jumpstart projects contributing to building consumer friendly applications. Read more.
F.A.Q
Frequently Asked Questions