Certified Hyperledger Fabric Developer - Self Paced
KBA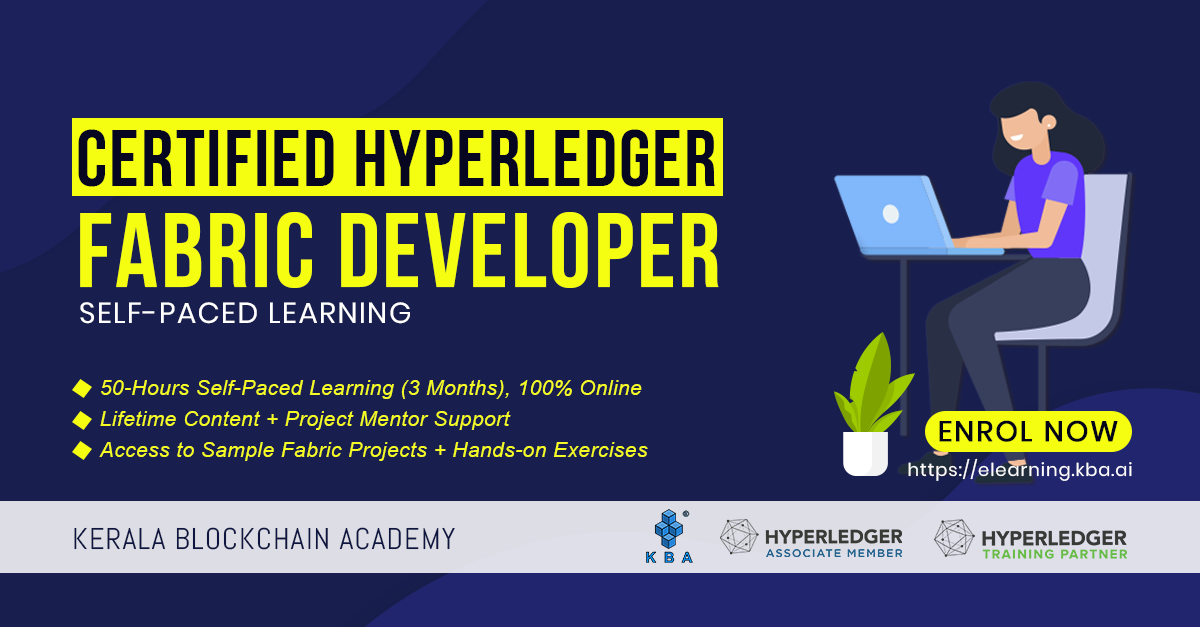 ABOUT CERTIFIED HYPERLEDGER FABRIC DEVELOPER (CHF Self-Paced)
Kerala Blockchain Academy (KBA), an Associate member and training partner of Hyperledger, offers training and certification program on Hyperledger Fabric platform. In this course,you will learn about the technical architecture and logical architecture of various components in the Hyperledger Fabric with the help of a fictional case study. We will understand the business scenario, model a consortium network, write Chaincode for the required business logic, and finally interacting with the Chaincode using the application written using Fabric Node SDK. We will go through all the important concepts of Hyperledger Fabric which will help you to understand how to seamlessly write better applications for a Fabric network. At the end of this course, the learners will create a mini project that demonstrates key Fabric features.
WHO CAN ENROL?
The pre-requisite for joining the CHF Self-Paced program is a thorough knowledge on Blockchain ( If you do not have knowledge on Blockchain technology, it is highly recommended to enrol and audit the Certified Blockchain Associate (CBA Online) Course offered by KBA ) and Knowledge on Full Stack Development (HTML, CSS, JavaScript, Express, Node.JS).
WHAT YOU WILL LEARN?
Differentiate between Public and Permissioned distributed ledger technologies.
Demonstrate the role of permissioned DLTs for various domain and business applications.
Appreciate the projects under the Hyperledger umbrella, especially Hyperledger Fabric for its distributed enterprise-grade architecture and modular design.
Demonstrate the use of various components/modules present in the Hyperledger Fabric platform.
Understand and build a small Multi-org based Hyperledger Fabric network using VScode Extension.
Use tools and techniques needed to easily develop, test and deploy Node.js based Chaincode in Hyperledger Fabric.
Use Node.js SDK for Chaincode interaction from an external application.
HOW TO ENROL FOR THIS COURSE?
Enrolling into this course is very easy. Click on the Enrol button and sign-up by giving your name and e-mail address. You will get a confirmation e-mail from us - Verify the same and start learning. Please note that you can view some contents which we have marked as visible. You will get complete access to all the modules once you pay the course fee.
Obtain a Verified Certificate issued through Blockchain to highlight the knowledge and skills you gain at just INR 15000 + Applicable taxes (Indian Learners) or USD 300 + Applicable taxes (Foreign Learners)
Official and Verified - Receive a certificate with the institution's logos to verify your achievement and increase your job prospects

Blockchain Powered - KBA will issue your certificates into a public Blockchain which can be verified in just one click. So your certificates will be tamper-proof and authentic

Easily Sharable - You will get a unique URL for your certificate which can be added to your CV or resume, or share with anyone.
FREQUENTLY ASKED QUESTIONS
Q: Is this course free?
A: No, this course is not free. Some of the selected units are free for you to audit and get a flavour of the course. In order to pursue the complete course and get certified, you're requested to make the fee payment and actively engage in self-paced learning. There are seven modules in this course and you have unlimited access to all of them once you pay the course fee and enrol.
Q: What is the eligibility criteria for joining this course? Are there any pre-requisites?
A: The pre-requisite for joining the CHF Self-Paced program is a thorough knowledge on Blockchain ( If you do not have knowledge on Blockchain technology, it is highly recommended to enrol and audit the Certified Blockchain Associate (CBA Online) Course offered by KBA ) and Knowledge on Full Stack Development (HTML, CSS, JavaScript, Express, Node.JS).
Q: What are the criteria for getting the certificate?
A: There are four Section-Wise MCQs which are mandatory to attend and you need to score a minimum of 50% marks in each quiz. A 20% weightage will be taken from the quiz to add up to your final score. The rest 80% will be for your final project evaluation. To successfully complete and get certified, you need to score a minimum of 60%.
Q: Why some contents are not visible or accessible?
A: Please be informed that this is a paid developer course offered by KBA. We have set some contents visible for you to get a flavour of the course and to get an idea on how the course is structured. Once you pay the course fee and enrol, you will have access to all the contents.
Q: Is there any instructor-led sessions as part of this course?
A: There are no instructor-led sessions under this developer program. But the course comprises explanatory videos that helps in easy understanding of the program. During the project development phase, the learner can seek the instructor support via Discussion Forum.
Q: How can I verify the issued certificate?
A: We will issue your certificate into a Blockchain. The authenticity of your certificate can can be verified using https://verify.kba.ai.
Q: Who will be issuing the final certificate?
A: If you opt for the certificate, Kerala Blockchain Academy will issue your certificate which is co-stamped by the Indian Institute of Information Technology and Management - Kerala (IIITM-K), which is an autonomous institution established by the Government of Kerala.
Q: How long a learner can access the contents?
A: Once you enrol into the self paced Certified Hyperledger Fabric Developer course, you will have lifetime access to the course contents.
ABOUT KERALA BLOCKCHAIN ACADEMY
Kerala Blockchain Academy (KBA), is an initiative of the Government of Kerala under the Indian Institute of Information Technology and Management – Kerala with many International collaborations to explore the disruptive potential of Blockchain Technology for achieving public good through capacity building to promote Research, Development, and Entrepreneurship. Since its inception in 2017, the vibrant ecosystem of KBA offering Certification Programs, Research & Development activities and Consultancy, has attracted international attention. KBA is an Associate Member and Official Training Partner of the Linux Foundation Hyperledger Project. KBA is also a General Partner of the R3 consortium of Corda Blockchain.
OUR PARTNERS AND COLLABORATORS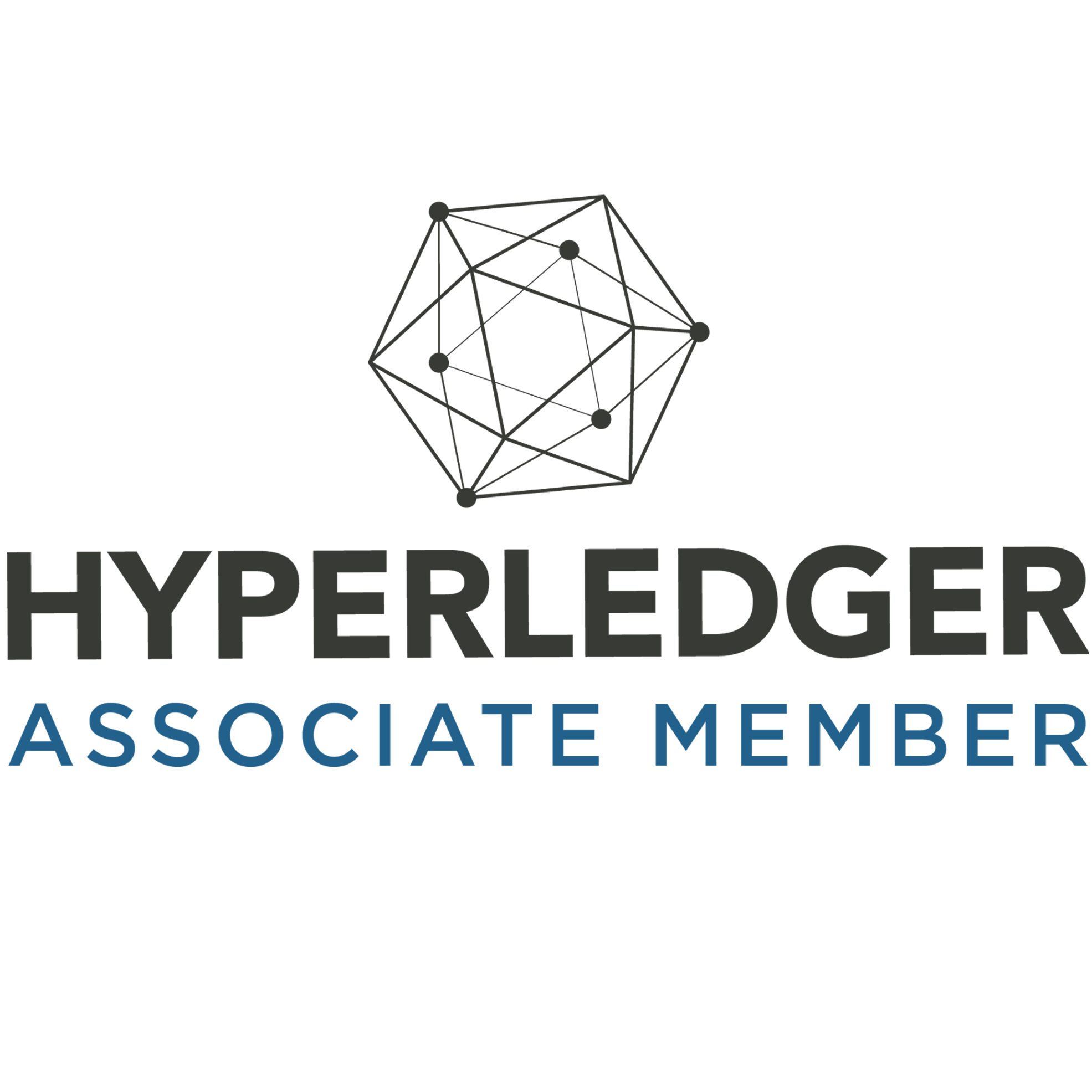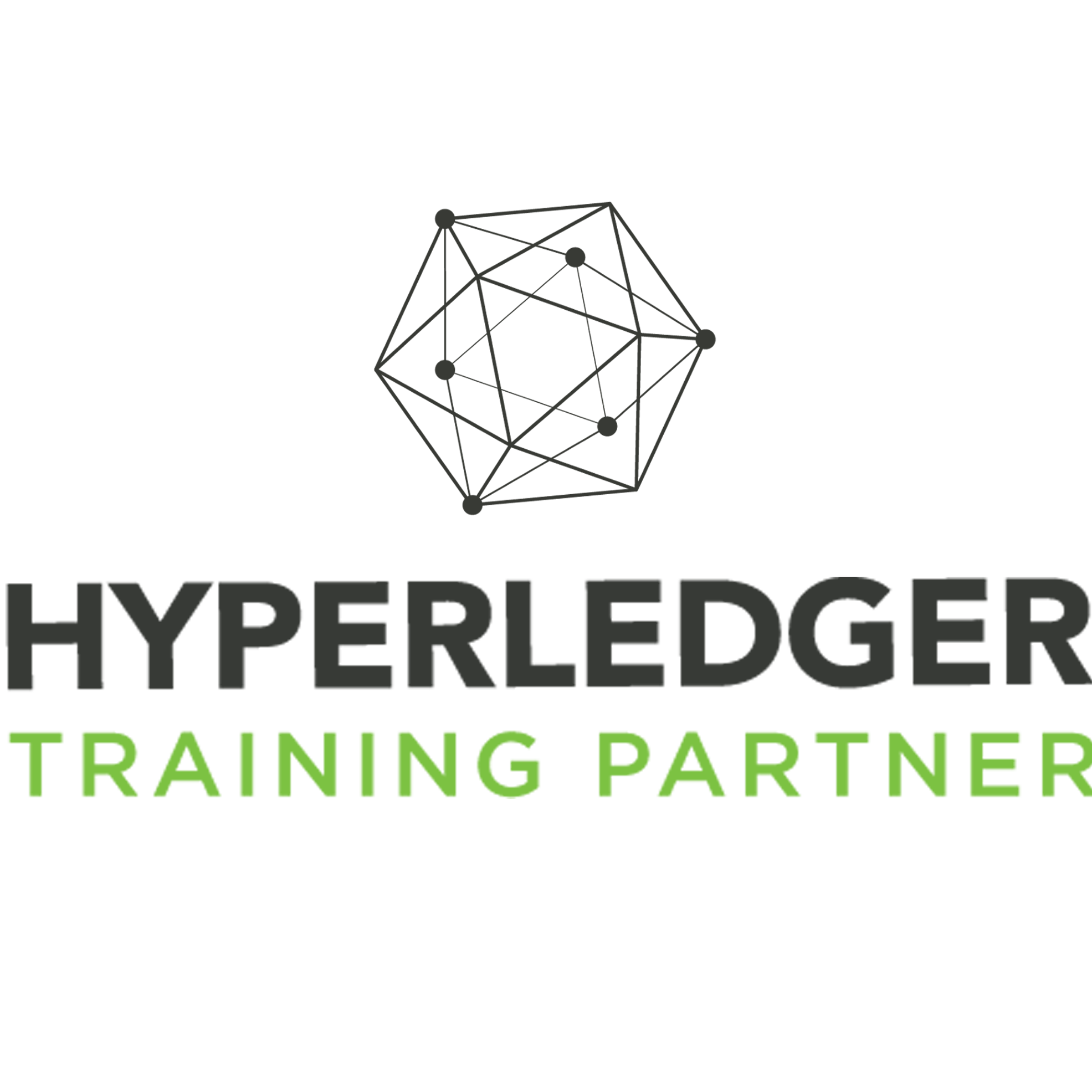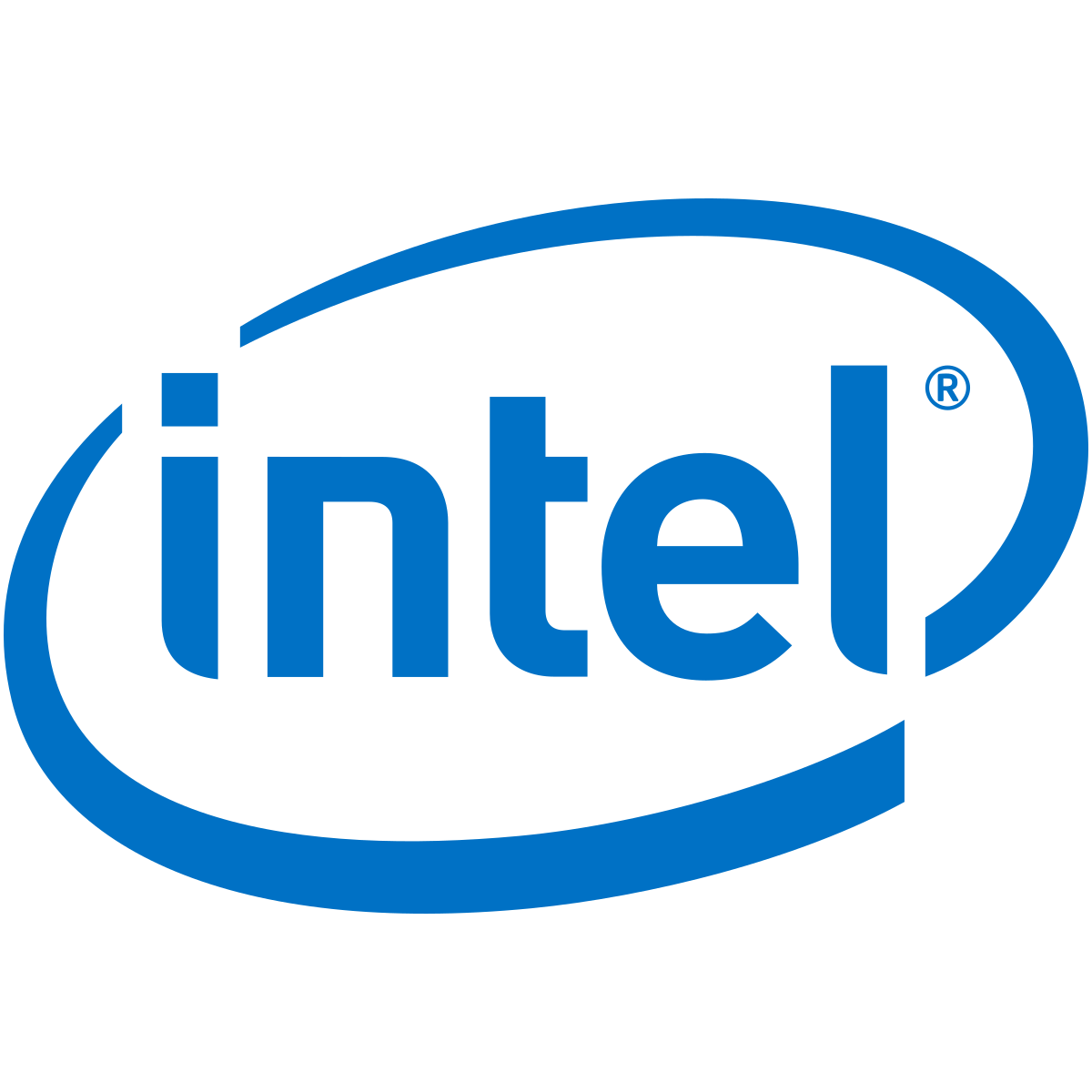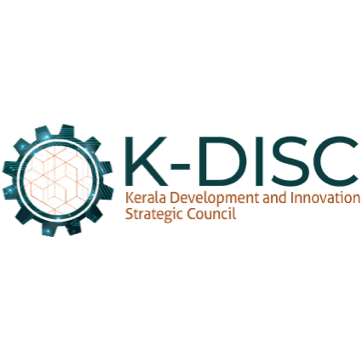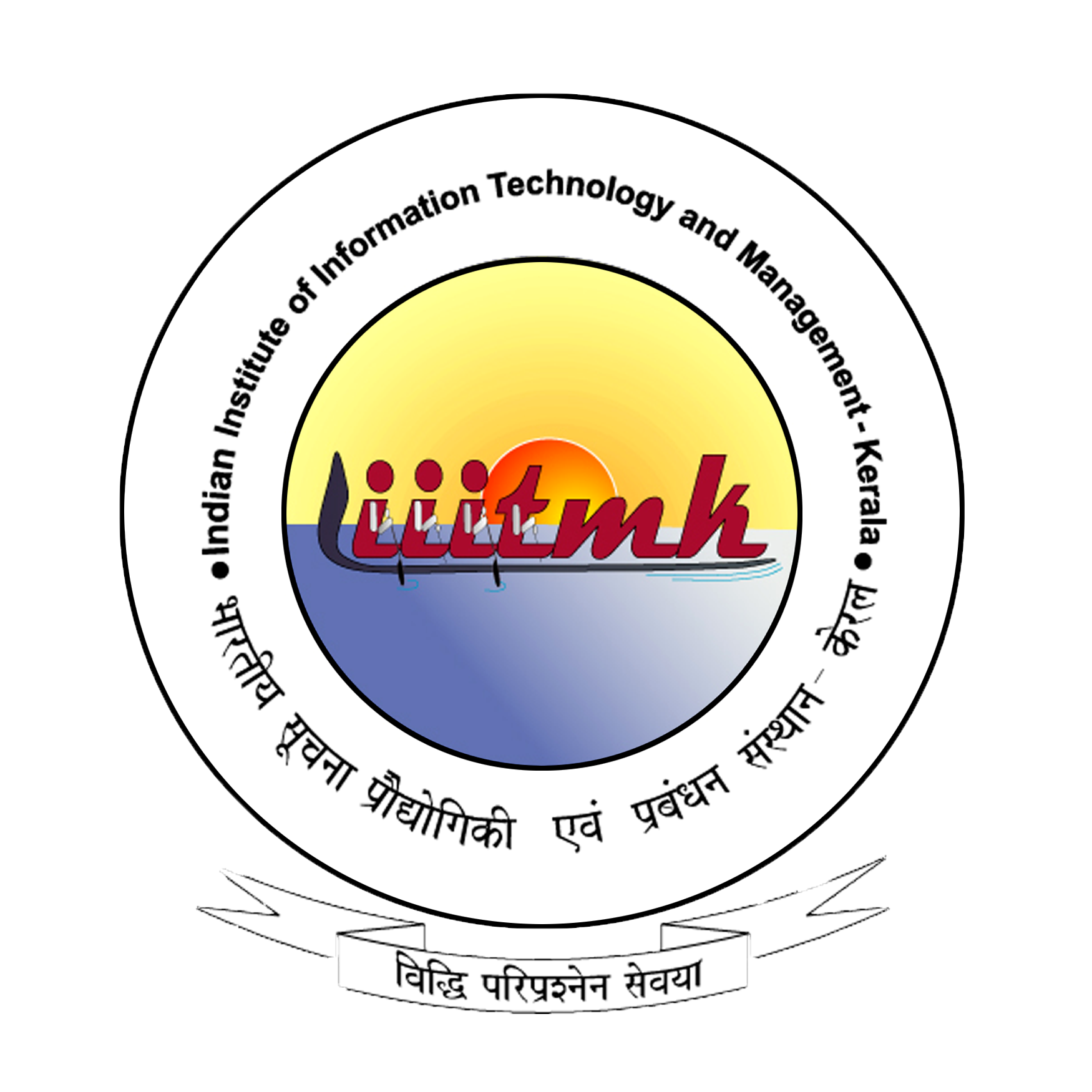 CONTACT
If you have any doubts related to this course or need further assistance, then contact us at elearning.kba@iiitmk.ac.in